This cordless propane trap is one of the few tools that offer amazing mosquito control.
When the little critters are more than a nuisance you need something better than citronella candles. Scientific studies have shown that tools like the Mosquito Magnet MM3300B kill tons of bugs that can threat your health with harmful diseases.
This review gives you a detailed overview about:
The propane technology's effectiveness and tells you the most important things you should consider before buying the trap.
Furthermore I'm going to show you how the Executive compares to other models.
Sale

Mosquito Magnet Executive
Uses Propane and covers an area of 1 acre. It's silent, odorless and comes with an CLD panel with 5 operating modes. Consider ongoing costs for propane, attractant, net and cleaner. Use outdoors only.
Last update on 2023-12-04 / Affiliate links / Images from Amazon Product Advertising API
Read my guide Mosquito Traps That Work to get a full overview of the best available traps.
How the Mosquito Magnet Executive works
Let's start with the most important fact first: the Executive is an excellent tool for trapping and killing mosquitoes.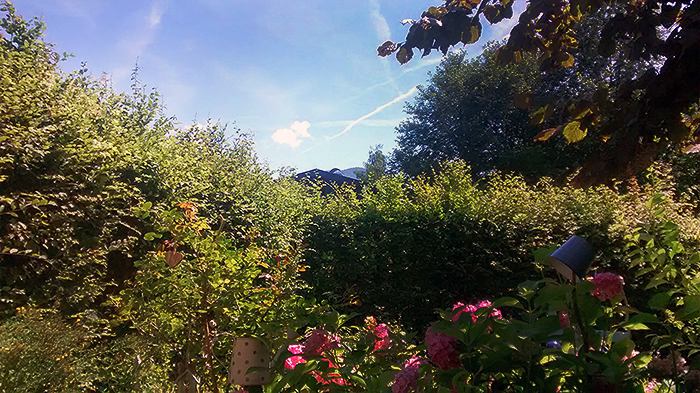 Once set up you can run it 24/7 to get rid of annoying critters that harass you.
A propane plume lures mosquitoes into the trap's internal basket where they starve.
The mosquito trap is completely odorless and works very silent. In comparison to electric bug zappers you don't have to deal with burned remains or popping sounds when mosquitoes meet their doom.
Furthermore there is no obtrusive light because this mosquito trap works solely by mimicking humans. It's worth mentioning that in comparison to many other tools this trap lures mosquitoes, gnats, and no-see-ums specifically.
Beneficial insects are usually not attracted by the trap's plume.
If you resist to go outside near your home I highly recommend that you buy one. It's one of the best tools for mosquito control.
This technology has been proven to work in numerous scientific studies. You just have to take a look at the internal basket to know that this device is a lifesaver.
During mosquito season I have to clean boatloads of little bloodsuckers out of the Mosquito Magnet's collection net because it works so effectively.
The build quality is good. Although the device consists mostly of plastic, it is very durable and can withstand some force.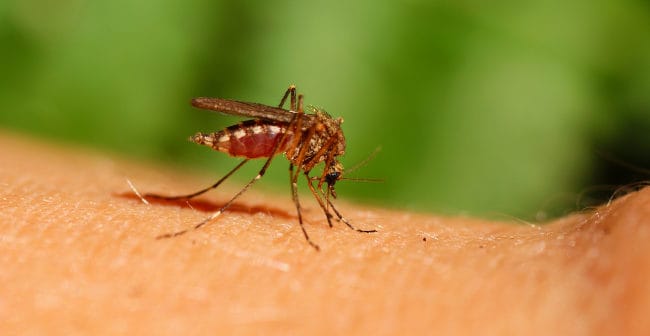 I've used the MM Executive for 2 seasons in my backyard and have dramatically reduced the number of annoying mosquitoes. I use this device in combination with mosquito dunks to get rid of everything that tries to harass me on my property.
So far this approach really worked wonders. I can go outside and don't have to worry about critters most of the time.
Mosquito Magnet Executive is one of the best solutions out there for effective mosquito control. However there are some things you have to consider before buying such a device. I'm going to cover everything you need to know to make best use of it.
How to use it
First let's start with the correct placement. I usually put it 50 feet away from where people congregate. This guarantees that I don't have to bother with bugs that get attracted (don't forget, this device really is a magnet!).

Last update on 2023-12-04 / Affiliate links / Images from Amazon Product Advertising API
One great thing about this trap is the rechargeable Lithium-ion battery. It allows you to place the unit without the need of any limiting cords. Setting the device up is very easy, you just charge the battery for about 2h, attach a propane tank and assemble the unit. No tools necessary.

The propane converts to CO2, moisture and heat. A combination that few mosquitoes can resist. To make the trap even more effective I recommend that you use an additional attractant. The most popular choices are:
Octenol for the Northern States, Canada and coastal regions
Lurex in the Southern US regions like Florida or Texas
There are cartridges designed specifically for MM devices that you can use. I highly recommend that you get them because they are one of the best ways to enhance the trap's performance.
Together with a second attractant the Executive's plume really works wonders in regard to killing critters.
A great mosquito killer, but…
You need to know there is proper maintenance needed. While not many alternatives can compare to the Mosquito Magnet you need to be aware that your device will require routine maintenance of 4 things:
The internal basket fills up with dead mosquitoes so you have to replace it frequently. Although you could clean the net, it's usually better to buy a new one to guarantee enough airflow sucking attracted mosquitoes in.
Furthermore the propane gas tanks need to be replaced. If you use a second attractant (which I strongly recommend) then you have to change it too. Last but not least you have to use a CO2 cartridge to clear the gas nozzle of contaminants.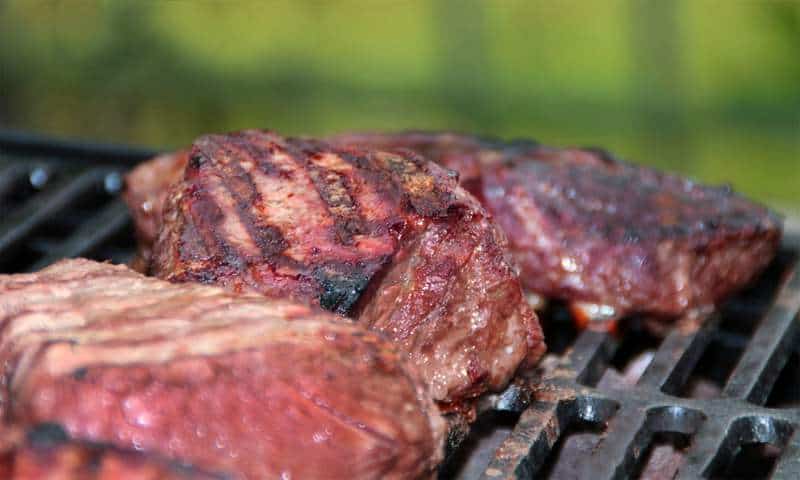 All of this requires time and money. It usually takes me about 1h every 3 weeks only but it's not set and forget. The maintenance work needed is not that big of a deal. However it's important to know that Mosquito Magnets work effectively only if they are properly maintained.
During mosquito season the usual maintenance costs are as follows:
A replacement basket for the Executive like the one below runs for around $30. Alas, it's a financial burden but needed for optimal performance.
Propane gas tank replacement every 21 days for attracting the critters. It costs me $15 for a refill tank. The MM3300B has a great feature to reduce the usage though, keep on reading.
New second attractant like Octenol or Lurex every time I change the propane. Most of the cartridges cost $8.
to clean the trap's fuel line. It's not absolutely necessary after every change but I recommend it. One use is 3 bucks.
Overall it costs around $70 per month to operate the Mosquito Magnet Executive 24/7. Granted, the relief from mosquitoes will cost you something but I find my mosquito-free yard well worth the money.
As mentioned above I need less than an hour per month to maintain the unit. Besides that I don't have to worry about the Executive. The battery lasts a whole season before it needs to be recharged.
Sale

Last update on 2023-12-04 / Affiliate links / Images from Amazon Product Advertising API
If you want to save money this trap has some neat features to cut down on operation costs. Which brings me to the next topic:
Executive vs. Patriot Plus
The MM3300B comes with a neat LCD panel that allows you to choose from 5 different fuel saving programs.
For example you can choose to reduce propane usage during off peak hours or when the temperature is below 50 degrees F.
You can also let the Executive decide automatically when to activate so you don't have to worry about temperature thresholds or day time.
Furthermore the LCD informs you about any maintenance needed. Cues like low battery capacity, empty propane tanks or blocked nozzles can be very useful for a beginner because it reminds you to look after your unit.
The power saving feature can be very useful in the northern US regions because temperature fluctuates more often there.
Cheaper traps have neither the fuel saving modes nor the LCD integrated. Additionally, the cheapest model MM4200B Patriot Plus has a cord and no battery. This severely limits the places where you can set it up.
The best propane trap for larger yards
The Mosquito Magnet 3300 Executive is the right choice if you can't stand getting harassed by mosquitoes on your own property. It attracts skeeters, black flies as well as all sorts of gnats and kills hundreds of them. I have yet to find a more powerful solution in regard to mosquito control.
While it does perform outstandingly at its primary mission you need to maintain it. This will require diligence and money to keep the unit working as effectively as advertised. If you don't mind looking after the device I highly recommend that you buy it.
The Executive is a cordless beast that saves you from getting bitten by endless hordes of mosquitoes. No more itchy bites and red melts when you walk outside. It is odorless and doesn't bear any severe risks for humans.
The propane trap works for large areas that would otherwise get infested with harmful insects.
The Mosquito Magnet Executive is the most powerful tool to fight off annoying little bloodsuckers.
Buy it if you look for revenge and need one of the best traps available for this task.
Mosquito Magnet Executive Review
SUMMARY: A highly effective propane mosquito trap that is one of the best tools against flying critters. Get it if you want to fix your mosquito problem.

Hi! My name is Mark and I'm an outdoor freak.
Visiting many exotic places around the world allowed me to gain some knowledge about effective mosquito control. That's why I decided to start this site and give you in-depth reviews regarding the best repellents and traps.
And yes, you may call me Mosquito Mark.