The manufacturer promises to keep the little bloodsuckers away for up to 10 hours which makes the Coleman 100% one of the longest lasting repellents available.
During my travels in the woods in a highly mosquito infested area (ever heard of the Everglades?) I was not bitten once over the course of 5-6h.
A very satisfying result!
Some of them might still buzz around you and even land on your skin. However they won't bite you as the spray protects you from going crazy in the middle of hordes of mosquitoes.

Coleman 100% DEET Insect Repellent 4oz
Maximum DEET concentration
Keeps you as safe as possible everywhere
Available in smaller sizes too
Last update on 2023-12-04 / Affiliate links / Images from Amazon Product Advertising API
I want to share my experiences with the Coleman 100% DEET spray with you:
Read my guide strongest mosquito repellents with DEET to get a complete overview about the best DEET sprays against mosquito bites.
The protection couldn't be any stronger
This mosquito spray contains highly concentrated DEET 98.11%. Surprisingly the spray can help against the Florida deer fly too, usually they can somehow get past the competitors' DEET screens.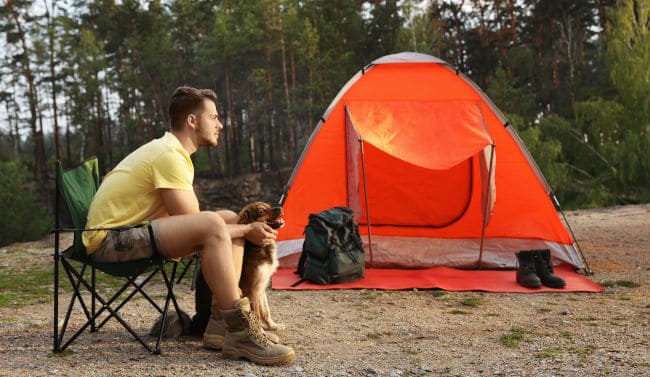 From my experience no other tested spray guaranteed as much protection from this type of insects like this repellent.
This provides a high degree of protection over longer periods of time.
That's why you should consider this heavy duty product if you plan to do some hiking or day trips.
Nonetheless I recommend that you take the handy 4 oz. can with you because no spray can withstand constant heavy sweating.
It's almost too strong! Few other repellents can be as off-putting to mosquitoes as this spray. If you visit a high risk vector, don't forget this stuff.
Oily texture and 'okay' smell
Once applied the spray's oily texture stays on the skin and won't run off fast.
Be careful with synthetic clothes though as high concentrated DEET will eat these fabrics.

In comparison to other products Colman's spray smells okay, but not great. That's not a big deal because a chemical like DEET isn't supposed to enhance one's seductive powers but to provide safety from insect diseases.
So are there some downsides as well? Yes, during my review I've made 2 negative observations.
100% DEET has a downside…
The first one is the high concentration of DEET which might cause some irritations.
While I've had no problems with the 98.11% dosage the skin of another tester was a bit itchy after three days of heavy use.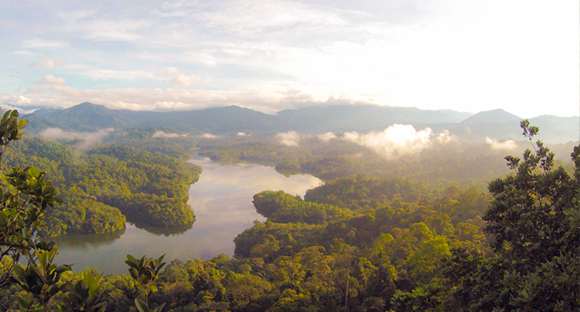 Keep in mind though that we were in a highly infested area full of hungry mosquitoes. This relatively small negative effect was way better than the alternative of having to deal with endless waves of 'jaws with wings'.
Trouble with the bottle
Another flaw is the container itself. During my one week review it began to leak after 4 days.
Some users on Amazon had the same experience and suspect that the high concentration of DEET might cause this issue.
Whatever the reason is I would recommend Coleman to fix this problem.
Coleman 100 DEET does it's job great
The spray fulfills its purpose and that's why I recommended it despite its minor flaws.
Without making you smell like a walking citronella candle it shines as a mosquito and deer fly repellent.
No other spray could deal with the latter. Just put it in another layer or box and you'll be fine in case it leaks.
Coleman 100 Percent Max DEET
SUMMARY: One of the strongest and most effective mosquito repellents available. It fights off numerous bugs and keeps you safe in high risk environments.

Hi! My name is Mark and I'm an outdoor freak.
Visiting many exotic places around the world allowed me to gain some knowledge about effective mosquito control. That's why I decided to start this site and give you in-depth reviews regarding the best repellents and traps.
And yes, you may call me Mosquito Mark.