This DEET-free spray is one of the most popular natural mosquito repellents.
Its active ingredient is Oil of lemon eucalyptus which is the only plant-based compound registered with the EPA. Repel Lemon Eucalyptus contains 30% of it.
Sale

Repel Lemon Eucalyptus
Viable alternative to low %-DEET
Suitable for all fabrics
For short and medium trips
Last update on 2023-09-19 / Affiliate links / Images from Amazon Product Advertising API
I reviewed the effectiveness of this natural repellent. So far, it's my favorite spray when I want to use a natural alternative to DEET.
Read my guide natural mosquito repellents to discover the best natural ways against mosquito borne diseases.
Short lasting…
During my review that helped to stay mosquito free for around 3 hours. After that I had to reapply the spray to keep the little bloodsuckers at bay.

While it can't compare to high concentrated DEET sprays it's still a viable alternative for everyone who experiences side effects with other repellents.
In case you want to do some hiking trips or camping this can help to protect yourself from mosquitoes. Just be sure you don't forget frequent reapplication (every 2h).
During my use of this product it kept mosquito bites away for around 5-6h. That's a very satisfying result, especially if you consider the spray's pleasant application. In comparison to DEET repellents it feels less greasy on the skin.
How reliable it works
From my observations Oil of lemon eucalyptus tends to be less reliable than synthetic compounds though. Depending on your area, temperature and activity level it might not work for you.
That's why I recommend that you have a fallback option when you visit high risk areas.
If it works for you then this kind of repellent can be a good choice for everyday activities.
One great thing about Repel Lemon Eucalyptus is that you can also put it on all kind of fabrics without the risk of melting them. That's where the spray has some serious advantages over other repellents.
The scent is not off-putting but could be nicer.
Is it suitable for children?
Be aware that Oil of lemon eucalyptus is not recommended for children under 3 years. Repel Lemon Eucalyptus also contains a lot of Ethanol (45%) so it can irritate damaged skin and wounds.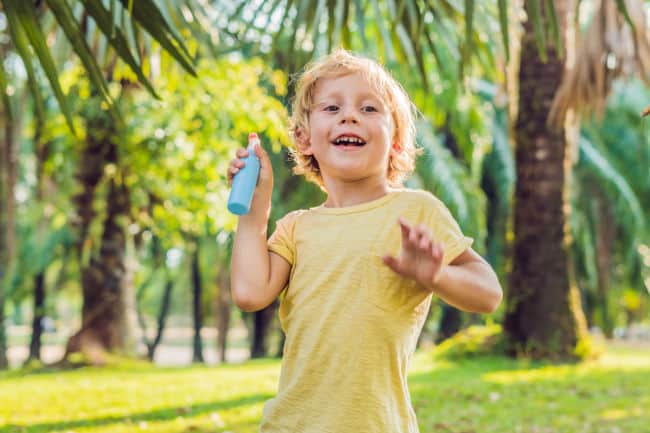 Overall this natural spray can be a viable alternative to DEET. However be sure that it works for you before you go into areas with hordes of mosquitoes.
A viable alternative to DEET
A viable natural alternative to DEET. Recommended for short exposure but be sure to have a fallback option with DEET because it's more reliable.
Repel Lemon Eucalyptus Natural
SUMMARY: A natural mosquito repellent without DEET. It works for short trips but is not as reliable as other sprays. It's great if you want to avoid possible side effects though.

Hi! My name is Mark and I'm an outdoor freak.
Visiting many exotic places around the world allowed me to gain some knowledge about effective mosquito control. That's why I decided to start this site and give you in-depth reviews regarding the best repellents and traps.
And yes, you may call me Mosquito Mark.