You should keep an eye out for this repellent if you can't stand the oily texture of other products.
This spray contains IR3535 and no DEET!
Therefore it might be a viable alternative for everyone who can't stand the side effects of the most popular mosquito repellent. In scientific reviews IR3535 proved to be similarly effective against most types of mosquitoes.
No products found.
I reviewed the Coleman's Skin Smart spray and really liked it considering its texture and scent.
Read my ultimate guide The Best Mosquito Repellents to get a complete overview about DEET free sprays.
Long protection, good smell and less greasy
During my use of this product it kept mosquito bites away for around 5-6h. That's a very satisfying result, especially if you consider the spray's pleasant application. In comparison to DEET repellents it feels less greasy on the skin.


In addition it also smells way nicer than most competitors. The scent is a mix of alcohol and chemicals but barely noticeable. In my opinion this is the highlight of Coleman Skin Smart. I really liked not smelling like a plastic bag straight from China.
How to apply it correctly…
One downside is that IR3535 needs to be applied more thoroughly from my experience.
If you miss only a small area on your skin the mosquitoes will bite you. Therefore it might be the right choice for most trips but I personally don't feel that it's a 100% replacement for DEET yet.
If you can't stand the smell of other repellents – try this one! Protection is comparable to sprays with lower amounts of DEET.
The pump mechanism works okay and it's easy to apply the spray. However a secure pump cover would have been nice to prevent the bottle from leaking in your backpack.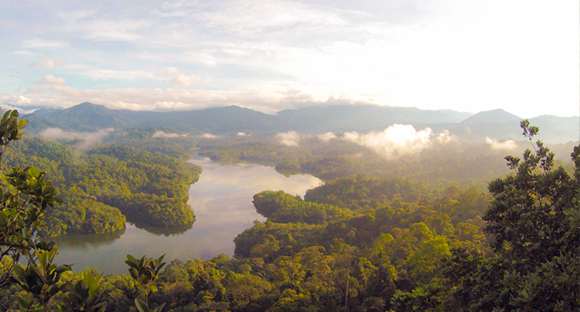 If you are worried just put it in an additional layer and you'll be fine. The 6 ounce package will last you some time and it's the right size for day trips with your family.
Great alternative to DEET sprays
Overall I really liked the spray. It prevents annoying bloodsuckers from harassing you and even helps against ticks.
If you can arrange yourself with a diligent application it seems to work as effective as DEET.
Be aware though that some users on Amazon report other results.
However I haven't experienced any of them and was very satisfied with Coleman Skin Smart's protection.
Coleman Skin Smart DEET-Free
SUMMARY: A viable alternative to DEET sprays. Although you have to apply it more frequently it helped effectively against all kinds of mosquitoes during our review.

Hi! My name is Mark and I'm an outdoor freak.
Visiting many exotic places around the world allowed me to gain some knowledge about effective mosquito control. That's why I decided to start this site and give you in-depth reviews regarding the best repellents and traps.
And yes, you may call me Mosquito Mark.