Zika. The dangerous virus carried by Aedes mosquitoes is spreading rapidly in many South and Central American countries. There have been cases in Puerto Rico and the U.S. Virgin Islands, so it's only a question of time until it reaches U.S. mainland.
The Centers for Disease Control and Prevention (CDC) has recently issued travel warnings for pregnant women because the virus can lead to birth defects.
While Zika bears the most risk for this group, anyone can get sick from it. An infection causes fever, red eyes and other symptoms.
Mosquitoes play a major role in the outbreak. As of May 2016, there is no vaccine available and the best way to prevent Zika is to avoid mosquito bites.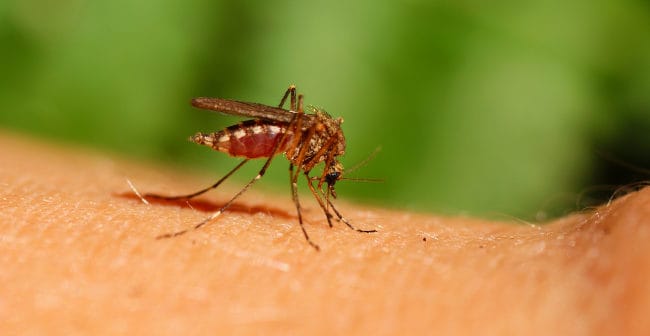 It's generally a good idea to protect yourself from the Aedes mosquito because it carries other diseases like dengue and chikungunya too.
In this article I will give you an overview about 7 repellents that work against Zika. Furthermore you will learn additional strategies to minimize your risk of exposure. No solution guarantees 100% protection so it's best to rely on a combination of them.
The best repellents to prevent Zika
In order to find the best spray I rely mostly on scientific evidence and personal experience during field trips. There are basically two categories of sprays:
Synthetic Repellents:
Natural Repellents:
Oil of Lemon Eucalyptus
Citronella
Essential plant oils
Additionally, there are also some alternative repellents available, e.g. patches that contain Vitamin B1 to fight off mosquitoes.
Not all of them work comparably (hint: Vit B1 doesn't) so better stick to a solution that saves you reliably when facing Zika.
It's essential to choose the right spray to protect yourself against Aedes mosquitoes.
Since it has been on the market, DEET has been the most popular repellent in the USA. Numerous scientific research have shown its effectiveness against mosquitoes. A recent study from 2015 has compared different sprays and came to the conclusion:
Overall, the results from this study confirm that DEET repellents are the most effective mosquito repellents in the market.
I will show you the 7 best repellents for Zika prevention. Most of them contain DEET, but I will also cover some alternatives which are similarly effective.
Be sure to check out my extensive guide on repellents if you want to find a more about the different ingredients.
Cutter Backwoods Dry 25-Percent DEET
This repellent is an excellent solution to get rid of mosquitoes. It not only keeps the Aedes type at bay but also fights off most other species carrying dangerous diseases.
Its main ingredient is DEET and it has some great advantages over other repellents.

Sale

Cutter Backwoods Dry
Very effective against mosquitoes and bugs
dries fast without a greasy screen
smells better than most sprays
Last update on 2023-12-04 / Affiliate links / Images from Amazon Product Advertising API
Cutter Backwood Dry is long lasting and greatly diminishes the risk of little critters biting you.
The effective duration will depend on many factors like sweat, temperature and activity.
I usually wait 3-4 hours before I reapply it on exposed skin and I rarely get bitten in between.
25% DEET means that it can be used for the whole family, including small children older than 2 months. Consequently, you only need to carry one bottle with you during outdoor trips.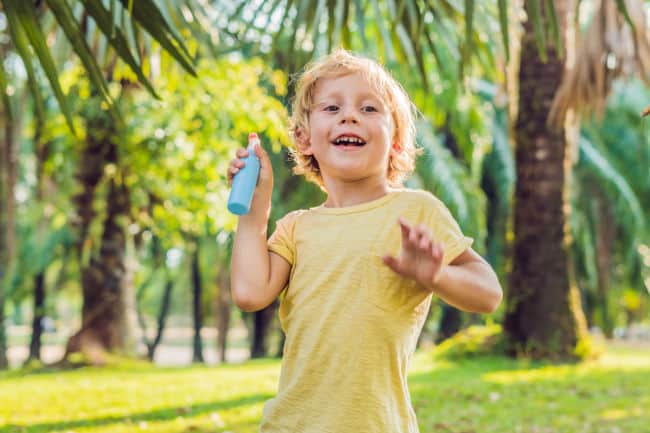 Another great feature is the dry texture. In contrast to many other sprays Cutter Backwoods Dry leaves less of a mess on your skin. Granted, there are still some oily remains to be found but it's better than most competitors' textures.
From my experience it also is very important that a repellent is as convenient to use as possible. This guarantees frequent reapplication and lasting Zika protection.
Therefore Cutter Backwoods Dry is a great choice for anyone who wants to prevent itchy bites and mosquito-borne diseases. Buy with confidence!
Repel 100: Strong and long-lasting
A highly concentrated spray with more than 98% DEET. It is optimal for long trips when you can't be bothered with reapplication.
This repellent is overkill for most users because higher amounts of DEET do not necessarily result in a better protection.
Sale

Repel 100 Insect Repellent
Incredibly effective against mosquitoes and other bugs
For high risk, heavily infested areas
Lasts long and reliably
Last update on 2023-12-04 / Affiliate links / Images from Amazon Product Advertising API
For normal activities, especially with kids, you can stick to sprays with 20-30% DEET because they cause less irritations and side effects like stained clothes.
However products like Repel 100 shine when you need a long-lasting solution.
The higher the amount of DEET, the longer is the effective period.
During stressful outdoor trips, say, in exotic countries with Zika, this can be a big one, trust me. From my experience people often forget reapplying their repellents when there is a lot going on.
Repel 100 protects you up to 10h before the effects fade away so choose it if you don't want to worry about treating your skin every 3h.
Sawyer Products SP544 Premium 20%: DEET Alternative
A viable alternative to DEET. SP544's active ingredient is Picaridin, a chemical which has been proven to work similarly effective in scientific studies.
One of the great advantages is that even low concentrations of Picaridin last around 5-8h. This makes them a great choice for anyone who fears side effects from DEET.
Sale

Sawyer Premium 20% Picaridin
Good alternative to DEET

Less greasy and not so oily
Smells very 'okay'
Last update on 2023-12-04 / Affiliate links / Images from Amazon Product Advertising API
Keep in mind though that none of the sprays mentioned so far contain natural ingredients.
They are from synthetic sources because compounds from the lab have several advantages.
In contrast to natural ingredients like plant oils synthetic oils are more stable and don't suffer from fluctuating quality.
As a result, synthetic repellents with DEET or Picaridin are way more reliable. They also last considerably longer. Therefore it's best to stick to them if you want the best protection against the Zika virus.
Synthetic sprays are safer and more reliable than their natural counterparts.
This DEET-alternative with Picaridin is recommended to everyone who wants a low risk of side effects together with excellent prevention of Aedes mosquitoes.
Repel Mosquito Repellent Wipes: Saves your face against Zika
From my experience sprays are not very straightforward to use in faces. A great tip is to apply it on your hands first and then spread it around. However I found that repellent wipes offer way more convenience.

Repel Mosquito Repellent Wipes
DEET wipes for your face
great for children
less sticky and effective
Last update on 2023-12-04 / Affiliate links / Images from Amazon Product Advertising API
They make it easier to spare sensitive parts like eyes and your hands are less sticky afterwards. I regularly use them in combination with an additional DEET spray as this has been proven to be a great barrier against mosquitoes.
Wipes work comparable to normal repellents, although I noticed they have to be applied more often. Furthermore they are more expensive in the long run. That said I love them for protecting my face because they are so convenient.
You can also buy wipes with lower concentrations for kids as well, so I recommend you try them out for your family.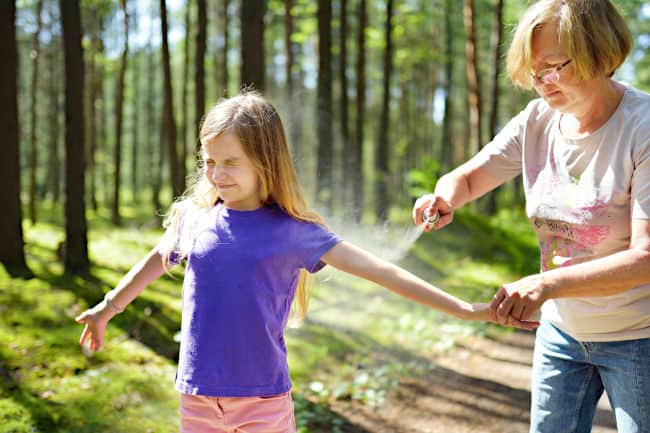 You can use Repel wipes for outdoor trips because the package is very light. One downside I found is that they are not wrapped individually. However I just put them in a zip lock during short trips and I stay fine.
Overall repellent wipes do not only help to avoid diseases, but they are considerably more convenient to use than sprays.
Coleman Skin Smart Spray with IR3535
Another alternative without DEET. This repellent relies on a chemical compound named IR3535. Before it was introduced in the U.S. it has been used with great success in Europe and Australia.
No products found.
Most sprays available come with concentration of 20% or less. As a result the risk of side effects is very low. Anyone who is worried about DEET (although you shouldn't be much) can give it a try.
It has a similar performance to the competitors above and is almost odorless. In case you can't stand the chemical smell of normal repellents this is your best choice. It offers a great combination of Zika protection, easy application and effective duration.
Mosquito Repellent Clothing: Another Barrier against Zika
Apart from sprays you should also rely on additional strategies to prevent Aedes mosquitoes from biting you. One of the best and easiest solutions is the right clothing. Cover as much exposed skin as possible.

ExOfficio Men's BugsAway
Protects against mosquitoes, ticks, fleas, and other bugs
Odorless built-in treatment lasting up to 70 washes

Get it in your favorite color
Last update on 2023-12-04 / Affiliate links / Images from Amazon Product Advertising API
This not only helps you to reduce the amount of repellent on your body but also hinders little bloodsuckers from harassing you. There is a wide range of appropriate clothing available that can help to keep yourself safe.
Thick fabrics offer the most protection. However, it's not always feasible to wear heavy outfits in hot environments. That's why you can also buy treated apparel which repels mosquitoes.
These functional clothes are lightweight and contain Permethrin, a well-known insecticide. From my experience they allow you to cut down the usage of other repellents and provide great protection.
My anti-mosquito clothing lasts around 50 launderings before they need to be treated again.
The good news is that anyone can do it.
You can buy Permethrin separately and treat all types of clothes on your own to make them mosquito-proof.
While I still rely on other measurements you should try them out if you want to improve your defense against Zika viruses.
Cutter Lemon Eucalyptus: Natural Zika Repellent
First, let me mention again that most scientific experts and institutions like the CDC or Consumer Reports prefer synthetic repellents like DEET or Picaridin. Sprays out of the lab are more reliable and last longer.
Sale

Cutter Lemon Eucalyptus
natural formula from lemon eucalyptus tree

never feels oily or greasy
cool lemon eucalyptus scent
Last update on 2023-12-04 / Affiliate links / Images from Amazon Product Advertising API
If you still want to rely on a natural product it's best to buy one that comes with an ingredient registered with the EPA. Cutter Lemon Eucalyptus is such a product.
It relies on Oil of Lemon Eucalyptus to fight off harmful diseases. Some studies have shown limited protection for a short of amount of time (around 1-2h).
However be aware that each natural ingredient is potentially unstable. During last year's study this spray did not perform well against Aedes mosquitoes. I strongly recommend that you use another option to stay safe.

Additional steps to avoid Zika
Please keep in mind that even the best spray won't prevent all bites. However, using multiple strategies like repellents, clothing, bug screens and limited timed outside can greatly diminish the risk of getting infected with mosquito borne diseases.

One great resource is this list from the CDC that contains the most important steps to avoid itchy bites. Apart from a registered repellent they also recommend:
Limit visits in infested areas – the best way to lower the risk is to minimize exposure to Aedes mosquitos.
Stay inside air-conditioned rooms – critters avoid cool temperatures because they prefer hot and humid environments.
Use mosquito nets, treated clothing and cover as much skin as possible.
Use mosquito control wherever you can
Nothing can guarantee 100 percent safety but following these steps will decrease your risk of receiving mosquito-borne diseases like dengue or Zika substantially. Start with one of the sprays mentioned above and educate yourself regarding the risk of mosquitoes.
If you suffer from skeeters around your home you can consider buying a mosquito trap. These devices help to siminish your local mosquito population and make it far easier to deal with the rest.
Additionally, my personal mosquito control strategy involves granules that kill the offspring before it hatches.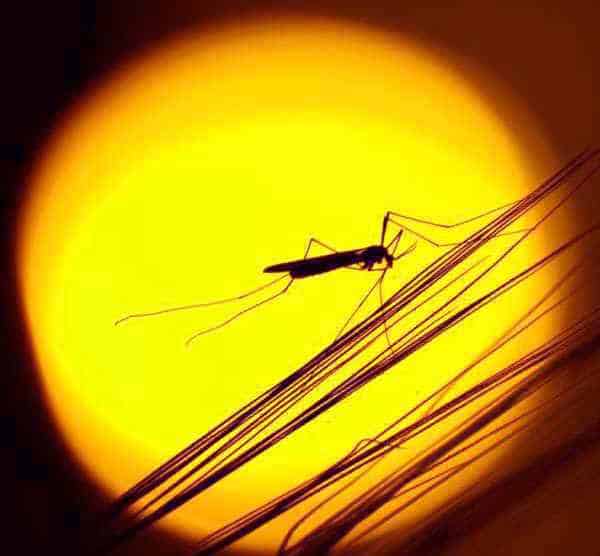 Lust but not least you can also track events on these websites to stay informed about new developments in regard to Zika:
There are currently a lot of uncertainties in regard to Zika.
Scientists are working hard to find out more about the exact transmission, cures and treatments.
In the meantime manufacturers try to come up with new ways to protect consumers.
Until then, it's best to minimize your risk with the right Zika repellent. Combine it with the strategies outlined here and you can expect to stay quite safe during a virus pandemic. Please share this article with others to let them know about remarkable sprays that can prevent Zika.

Hi! My name is Mark and I'm an outdoor freak.
Visiting many exotic places around the world allowed me to gain some knowledge about effective mosquito control. That's why I decided to start this site and give you in-depth reviews regarding the best repellents and traps.
And yes, you may call me Mosquito Mark.