This spray's active ingredient is Picaridin which has been proven to be as effective in fighting off mosquitoes as similar amounts of DEET.
Picaridin is less oily and generally smells better. Therefore SP544 Premium is a viable alternative to most other repellents without the possible side effects of DEET.
Sale

Sawyer Products Premium with Picaridin
With 20% Picaridin – no DEET
Less greasy and not so oily
Smells very okay
Last update on 2023-12-04 / Affiliate links / Images from Amazon Product Advertising API
I reviewed Sawyer Products 20% Picaridin spray and share my experiences here with you:
Check the complete overview about mosquito sprays in my ultimate guide The Best Mosquito Repellents. There, I also explain other alternatives to DEET and Picaridin.
Can it compete with DEET sprays?
During my trips into the Louisiana marshes the spray protected me quite well.
I only got bitten once over the course of 4 hours so it definitely keeps the little bloodsuckers at bay.

The result means that it performs comparable to repellents with lower percentages of DEET (10-20%) (e.g. OFF! Deep Wood or Cutter Backwoods Dry).
Picaridin emerges as a viable 100% alternative to DEET. While there need to be more studies carried out the available sprays with up to 20% Picaridin can protect you for short and medium trips.
The scent is my favorite
In my opinion the biggest advantage however is the spray's scent which is way better than most other insect repellents. It's still noticeable but not off-putting. If you really care about how you smell when visiting mosquitoes this will be your new favorite.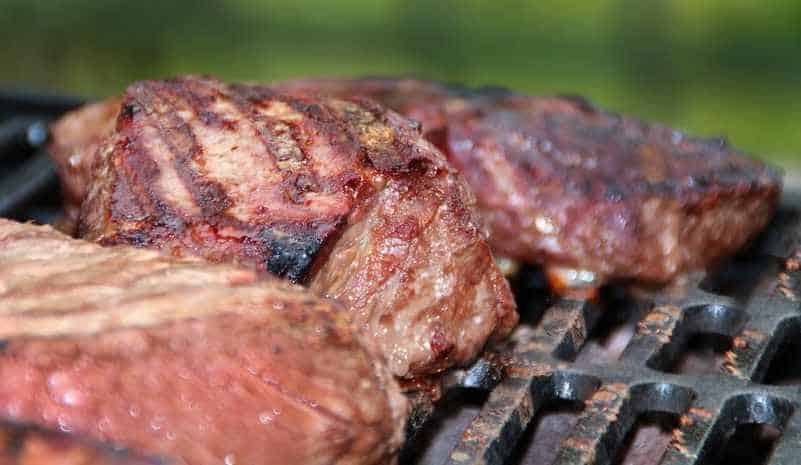 SP544 Premium might be the right choice if you experience problems with other repellents. It leaves a nicer feeling on the skin and is not sticky or greasy.
When I applied the spray I recognized one downside tough:
The pump mechanism could be better because it is quite stiff. In combination with the slippery bottle it can be quite hard to use it with one hand. Fortunately SP564 Premium is also available as , which I prefer.
Is 20% Picaridin enough?
Due to governmental regulation sprays with Picaridin are only allowed with amounts of 20 percent or less.

In case you need longer lasting protection you have to stick to DEET repellents.
Furthermore from my experience you really have to cover everything with Picaridin or the little beasts will find you. Even if you only miss a small area of your exposed skin.
Great DEET alternative
Overall the spray is a good alternative for everyone who can't deal with DEET.
The lower amount of side effects in combination with the pleasant smell make it stand out from many other repellents.

If you don't mind the choppy bottle SP544 Premium with 20% Picaridin can be the right spray for trips with friends or some hours of hiking.
Sawyer Products SP544 Premium 20%Picaridin
SUMMARY: This spray with Picaridin is a viable alternative to DEET. It prevents mosquitoes from biting you and has almost no side effects.

Hi! My name is Mark and I'm an outdoor freak.
Visiting many exotic places around the world allowed me to gain some knowledge about effective mosquito control. That's why I decided to start this site and give you in-depth reviews regarding the best repellents and traps.
And yes, you may call me Mosquito Mark.