If you don't like the greasy and oily screen of other mosquito repellents the Cutter Backwoods Dry might be the right choice for you.
In comparison to other sprays Cutter promises that it dries way faster.
Without leaving the known oily screen on your skin.
The repellent comes in a handy 4oz. bottle and is a bit more expensive than your usual mosquito protection. The reason for this mark up is the Dry feature.
Sale

Cutter Backyard Dry Insect Repellent 25-Percent DEET
Very effective against mosquitoes and bugs
Dries fast without a greasy screen
Smells better than most sprays
Last update on 2023-12-04 / Affiliate links / Images from Amazon Product Advertising API
I reviewed Cutter Backyard's 25% DEET spray and share my experiences here with you:
Check the complete overview about mosquito sprays in my ultimate guide The Best Mosquito Repellents.
How it works
After applying it for the first time it fulfills my expectations.
In the beginning it still looks wet and shiny but it isn't nearly as sticky as the competitors.
I actually like it this way because it's easy to see where you've applied the spray already.
The repellent dries quickly in about 3 minutes so overall the application is very convenient.

The spray's texture is noticeable but overall less sticky than most other brands. Cutter Backwoods Dry is beating the competition in this regard. You can also treat your non synthetic clothing with this repellent as I haven't found any stains after its use.
Once the spray is applied any mosquito stayed away from biting me for about 3-4h.
After that time DEET still works but you better treat your skin again to guarantee a protection rate close to 100%. The ingredients really work and keep the little bloodsuckers at bay.
Backwoods Dry compared to non-dry sprays
I found that the spray works for a slightly shorter amount of time than non-dry variants with the same amount of DEET.
If the temperatures are high you should try out a normal repellent as well.
Sometimes the oily screens of other sprays last longer when you sweat a lot.
Highly concentrated products might even last well over the 6h mark (but also increase the risk of side effects).
A great repellent for any kind of outdoor activities. Recommended for most scenarios.
In my opinion Cutter Backwoods Dry provides a good balance between protection and prevention of possible negative effects with DEET.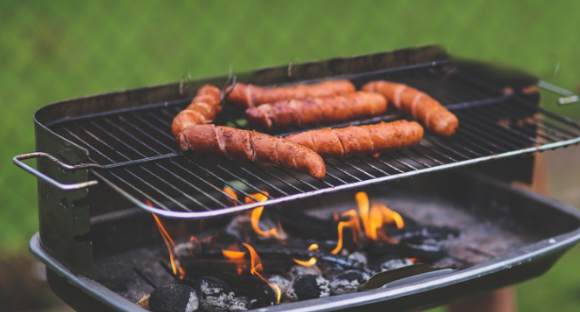 It works in most cases and helps to repel not only mosquitoes but a lot of other annoying insects like gnats, chiggers and ticks as well.
Only if you are going to heavily infested areas you might want to switch to a spray with more DEET-% (e.g. Repel 100 DEET or Coleman 100 Max DEET).
Smart bottle & spray mechanism
The rest of the product appeals too. The bottle is robust and keeps the ingredients from leaking into your backpack.
It also comes with a twist mechanism to prevent kids from playing around with the bottle and accidentally opening it. The spray mechanism works fine, even when you hold the can upside down (good for treating your mosquito repellent clothes).
It smells very okay
Another mentionable feature is the spray's scent. While DEET can't compare to perfume it does smell okay and way better than some other contestants.

My wife usually hates the chemical smell of mosquito repellents but this one was almost okay. Kudos to Cutter as my wife is not easy to please in this regard!
Great for areas with moderate risk
To sum it up the Cutter Backwoods Dry 25% DEET spray is a great product if you stay in areas with a moderate risk.
Together with decent clothing it helps to prevent you from getting bitten in most cases. The dry texture as well as the okayish scent are really worth the higher price.
Cutter Backwoods Dry 25% DEET
SUMMARY: A well balanced spray that helps to effectively fight mosquitoes. The dry texture and the scent make this repellent one of our favourite picks!

Hi! My name is Mark and I'm an outdoor freak.
Visiting many exotic places around the world allowed me to gain some knowledge about effective mosquito control. That's why I decided to start this site and give you in-depth reviews regarding the best repellents and traps.
And yes, you may call me Mosquito Mark.