A highly concentrated spray for heavily infested areas and long trips out in the woods.
It contains 98.11% DEET to keep bugs and all sorts of ticks away, so be careful when you apply it. Repel 100 is a heavy duty repellent which I used with great success in Costa Rica, Brasil and even during a trip to Africa. Why? you may ask.
Because it works. Period. Say goodbye to any bloodsuckers!
Sale

Repel 100 Insect Repellent – 98% DEET
Incredibly effective against mosquitoes and other bugs
For high risk, heavily infested areas
Lasts long and reliably
Last update on 2023-12-04 / Affiliate links / Images from Amazon Product Advertising API
I reviewed the effectiveness of Repel 100. It's my favorite pick when I need strong protection during my outdoor trips.
Read my guide strongest mosquito repellents with DEET to get a complete overview about the best DEET sprays against mosquito bites.
High protection that lasts
Once on my skin the oily screen keeps mosquitoes, ticks and tsetse flies at bay for hours.
It fights off all these unpleasant bugs like no other product available on the market.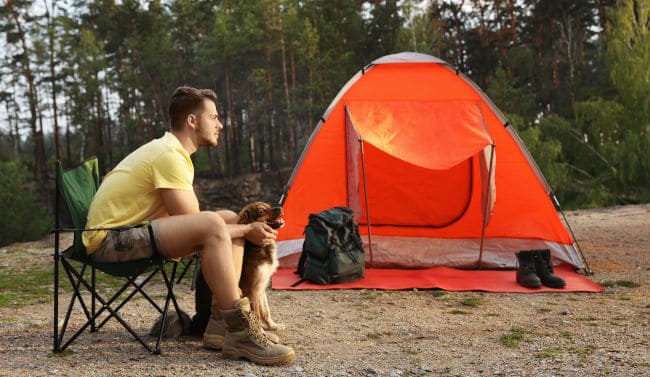 Make sure to reapply it every 4-6 hours in order to guarantee a protection close to 100%.
Due to the high concentration it can even last longer than that but I personally never put myself at risk.
In comparison to weaker sprays Repel 100 helps to battle not only mosquitoes but also other bugs like the Florida deer fly.
Furthermore it lasts considerably longer so it's one of the safest bets when it comes down to personal mosquito control.
Is it too strong?
However for a normal day trip with the family this spray might be overkill.
98.11% DEET can have some downsides as well. Besides the higher risk of skin reactions there are other things to look out for.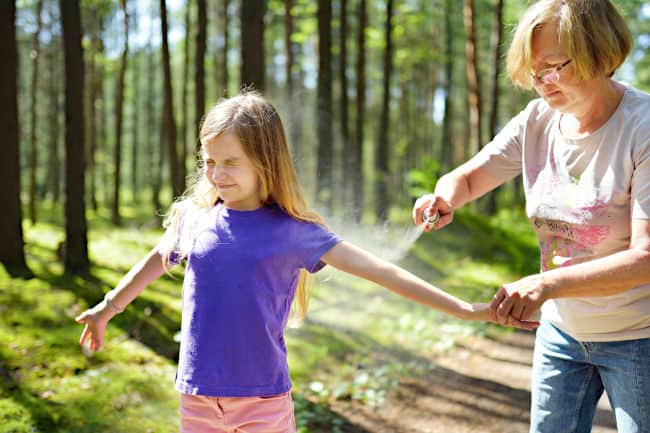 While you can treat your clothes with DEET repellents you should keep synthetic fabrics away from this spray. Repel 100 can melt your clothing or leave stains.
Lower concentrated products (e.g. the Cutter Backwoods Dry with 25% DEET) have advantages in this regard because they are less aggressive.
The scent is not pleasant but I rather smell like a Chinese bounce house than get harassed by hordes of mosquitoes.
This repellent is my favorite pick for trips to other countries and high risk environments.
One disadvantage…
The 4oz. bottle comes in a handy size and won't take up much space in you backpack.
Be aware though that some users report problems with leaking bottles. I suspect that the high concentration can lead to such behavior. During my experiences with Repel 100 Insect Repellent I never faced such problems but I still found the bottle difficult to use sometimes.
Getting a small portion on your hands is harder than it should be.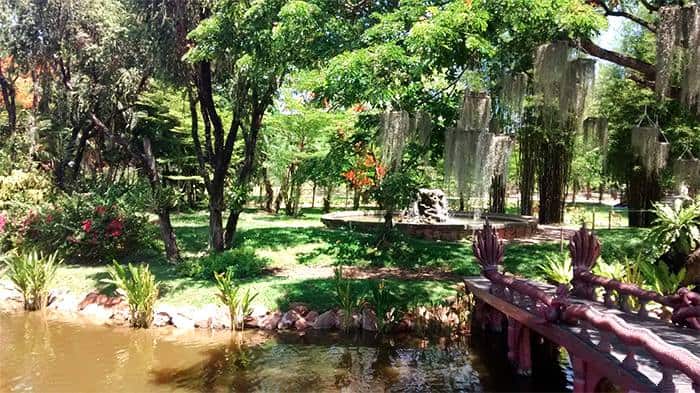 That said I fully recommend Repel 100 if you plan to visit places with a lot of harmful insects. While the product has its little flaws (fix the bottle!) that stuff just works.
Works in high risk environments
Repel 100 is my favorite pick for trips to other countries and high risk environments.
I wish there was a solution without any downsides but I haven't found a viable one. That's why I'd choose this excellent repellent over getting bitten by endless waves of mosquitoes any day.
Repel 100
SUMMARY: Heavy duty repellent to stay safe from mosquitoes all day. It's strong and lasts long. Use it for high risk environments.

Hi! My name is Mark and I'm an outdoor freak.
Visiting many exotic places around the world allowed me to gain some knowledge about effective mosquito control. That's why I decided to start this site and give you in-depth reviews regarding the best repellents and traps.
And yes, you may call me Mosquito Mark.