Mosquitoes carry a lot of dangerous diseases…
…and many people are uncomfortable to apply chemical repellents on their skin to get rid of them.
Fortunately, mosquito nets provide a very simple solution to keep the little bloodsuckers at bay.
Nets are very useful when you travel to developing countries with tropical climates.
They not only help against mosquitoes but also a lot of other bugs as well as geckos (everyone who has been to Thailand knows why this is a huge for my wife).
However you don't need to go on adventures to make great use of them: even when you are camping with your family they offer another layer of protection during the night.
There are a lot of different types available and I will show you how to choose the best one.
Features to consider when buying a mosquito net
One of the most important things to look at is the mesh count. Only tightly woven netting keeps the mosquitoes that bay. However the higher the count the less breathable your mosquito net is.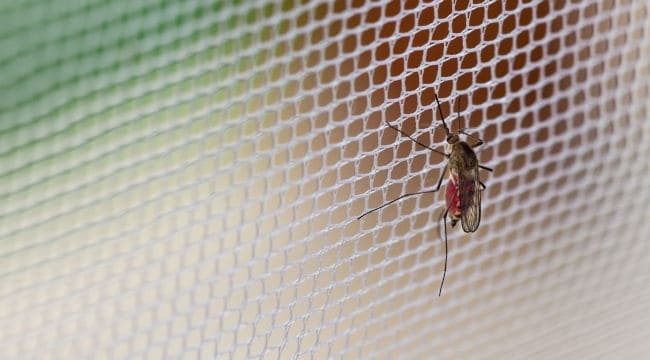 From my experience it's best to choose a mosquito net between 150-250 holes per square inch because they offer a good compromise between protection and sweating.
Your second big choice will be if you want chemical treated netting or not.
Many nets come together with Permethrin which prevents mosquito bites more effectively. I personally stick to treated nets in high risk areas because I'm more worried about insect borne diseases than the potential side effects of Permethrin.
However you can start with an untreated netting first and apply a spray later in case it's not effective enough.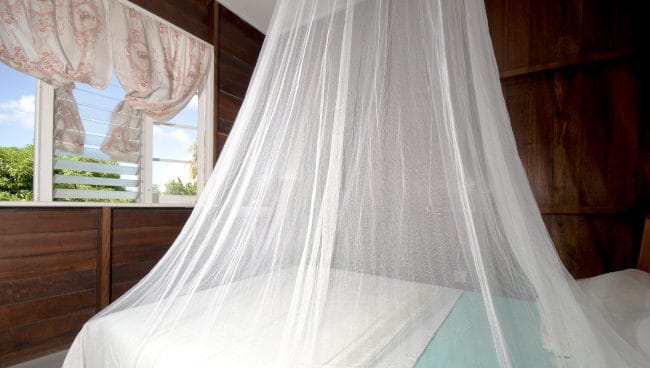 Mosquito nets come in different sizes and styles. Pick the one that fits your needs. A big-sized, heavy net won't do you any good when you are on the road. After a day of hiking you want something that is easy to set up and doesn't need a lot of preparation.
However if you buy a mosquito net for your bedroom you better choose a huge one that offers better protection. If you go camping with your family you might even get a mosquito tent. Which mosquito protection is the best out there really depends on your needs.
Mosquito tents
During the last years another option for effective mosquito protection emerged. Tents with frames are very fast to set up and you don't need anything to hang them on. This means that they usually come in a better form factor as well.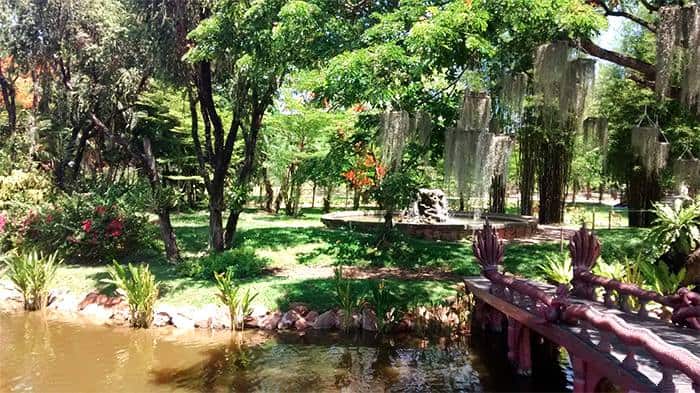 While normal mosquito nets are like a curtain many mosquito tents look like a cube. This usually makes them far more convenient to sleep in because they are more spacious.
The downside of this concept is that you can't fold them as easily as nets. Most of the tents don't fit in small backpacks and are usually a bit heavier than simple netting. However in my opinion they are a great pick for camping with the family.
To give you some recommendations regarding the best options to choose from I listed some field-tested products right here:
Reviewed mosquito nets
During the last years I have used numerous nets. Sometimes they were provided by the places I stayed in, sometimes I bought them on my own.
I've learned that it's always better to have your personal mosquito net with you. Many of the mosquito nets I've encountered in hotels and guest rooms had some holes and didn't offer reliable protection.
My favorite pick for traveling
I've used the Coghlan's Travellers Mosquito Net cone-shaped net for backpacking trips in South America, Africa and Southeast Asia.
In my opinion it offers a good compromise between weight, size and protection. You can cover a double bed without any problems which makes it the perfect choice for guesthouses in Thailand. The net is quite thin so it's easy to carry it in your backpack.
Sale

Coghlan's Travellers Mosquito Net
lightweight
easy to set up
essential gear for camping, backpacking, backcountry treks & international travelling
Last update on 2023-12-04 / Affiliate links / Images from Amazon Product Advertising API
Be aware that this product is not treated with Permethrin. If you want to avoid chemicals, that's a big plus. If you want the best protection you have to apply it on your own.
That said I really like this mosquito net because it still looks like new after three years of use. It comes with a handy bag to store the net and it's easy to set up. Despite its thin netting it has been proven to be a durable, lightweight solution for travelers who wants to stay safe from diseases like malaria.
The best mosquito net for your bedroom
Okay, so this is one of my favorite nets. The EVEN Naturals Mosquito net has a very tiny mesh (225 holes per inch). You might think that this makes the net less breathable but due to its size there are no disadvantages.
This mosquito net comes without treatment and I haven't found it necessary during my use of it. It's big enough to cover a king size bed without any hassles and it makes you feel very comfortable during sleep.
Sale

EVEN Mosquito Net for Bed
High quality & different sizes

Handmade from natural resources
Spacious protection for beds
Last update on 2023-12-05 / Affiliate links / Images from Amazon Product Advertising API
It's very easy to set up and even has a convenient entrance flap.
The build quality is high and I recommend it to everyone who needs a mosquito solution for bedrooms. It's definitely too heavy for frequent travel though so if you need something lightweight, choose another product.
My number 1 choice for camping
The SansBug Free-Standing mosquito tent is my favorite pick when I need something bigger.
It has a very high mesh count which even protects you from no-see-ums. Its cylindrical style is quite different from your typical mosquito net but guarantees a much better airflow.
During my travels in hot climates this was a big advantage!
Sale

SansBug Tent For 1 Person
Spacious design
Quick set up – pop up tent
No need to hang it somewhere
Last update on 2023-12-05 / Affiliate links / Images from Amazon Product Advertising API
However there are some downsides as well. The spacious design means that even if you fold it you can't fit it in a small backpack. My 50L rucksack is definitely too small for it so make sure that you have enough space.
That said I really like this product and the water-resistant bottom layer has saved me numerous times from waking up all wet. The best thing is though that even a kid can set it up in about 20 seconds.
Conclusion
I hope that my short overview about mosquito nets gave you some interesting insights. As you might know at this point:
What mosquito net is the best for you depends on your needs.
There are a number of great solutions so feel free to browse them or just stick to the recommendations above.
Keep in mind though that no solution offers 100% protection.
In order to avoid mosquitoes you should consider a number of strategies. Besides mosquito nets you it's best to use repellents (check my mosquito repellent guide here) which have been proven to offer great protection from dangerous mosquito borne diseases.

Hi! My name is Mark and I'm an outdoor freak.
Visiting many exotic places around the world allowed me to gain some knowledge about effective mosquito control. That's why I decided to start this site and give you in-depth reviews regarding the best repellents and traps.
And yes, you may call me Mosquito Mark.