It not only works against mosquitoes but also a lot of other bugs like fruit flies that can annoy you. Just imagine how great it would be not getting annoyed by nasty insects anymore. I reviewed this Bug Zapper extensively and I'm going to tell you if it's the final solution against little bloodsuckers.
Like many other electric insect killers this zapper contains 2 strong UV lights which attract and kill everything dumb enough to fly near their perimeter. After switching it on it lures insect pests to the grid where they vanish in a cloud of smoke. Very satisfying!
Sale

Aspectek Electronic Bug Zapper
Very effective against all kinds of bugs
Nontoxic and free of chemicals
Easy maintenance
Last update on 2023-12-04 / Affiliate links / Images from Amazon Product Advertising API
I was surprised that you can get such an effective device in this price range. In comparison to many other mosquito killers this one is a bargain. Gone are the days when I needed repellents at home.
Read my guide Mosquito Traps That Work to get a full overview of the best available traps.
Die mosquito, die
The light is quite bright so I wouldn't recommend using it in your bedroom. I set it up in my living room and let it work during the night. Most of the time the bug zapper is perfectly silent, but it can get loud if a big bug gets roasted. One user on Amazon compared the noise to POP snappers.
Honestly the sounds don't bother me much because it's very easy to get used to.
Additionally it's quite satisfying knowing that the zapper does its duty.
In case you are worried about the noise just place the device in another room and you won't notice much of the constant killing that is going on.
Which brings me to the biggest advantage of this bug zapper:
A million ways to die in the grid
After having used this electric insect killer for 6 weeks I am very impressed with its performance in regard to attracting and zapping bugs. I only have to use it occasionally now because I don't encounter many flies, gnats or mosquitoes on most days. Together with the right netting this is a lifesaver!
It's very effective for killing all sorts of little pest indoors. Without any chemicals or harmful ingredients.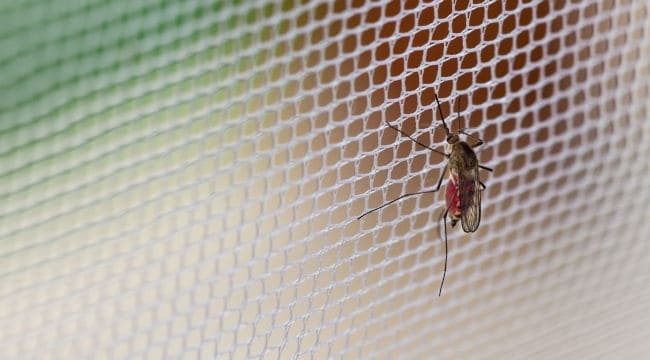 When insects meet their doom they fall straight down into a collection tray.
It's easy to clean and keeps the place around the bug zapper free from bug leftovers.
However the collection tray could be a bit bigger to catch all burned remains.
Very rarely I found the rest of a moth laying around besides the device. This can happen when there is so much voltage involved and for me it's only a small disadvantage.
Light and shadow
During my in-depth review I took apart the whole device and tried to change the UV bulbs lights as well. However the grounding of the device seems not to be the best one. Be careful if you want to take it apart. Unplug the device and wait some time before you start changing anything.
I took my time and then the task of changing about was quite easy to accomplish. Just make sure that you hold in some leave or other thing first to see if there's still some electricity around. The light bulb needed is a T8 10W Black Light Bulb.

Bug Zapper Replacement Bulbs
10W UV replacement bulb

Bulb size, 13 x 1 inches

1x 10W bulb per pack
Last update on 2023-12-04 / Affiliate links / Images from Amazon Product Advertising API
Overall the build quality is decent though so I expect this mosquito killer to last quite some time. In its price range of around $30-40 this bug zapper is a bargain. Just keep in mind that replacement bulbs usually go for $10 and you will need 2 of them. Still, other options are far more expensive than these ongoing costs.
Use it indoors
As I mentioned before this device is recommended for indoor use only. Although some people also use it for their patio it's generally not a good idea.
Besides many annoying bugs these zappers harm useful insects too. That is okay in your house because it's not a place for them anyway but it can have some unknown effects outside. For example you can kill other bugs which normally diminish mosquitoes.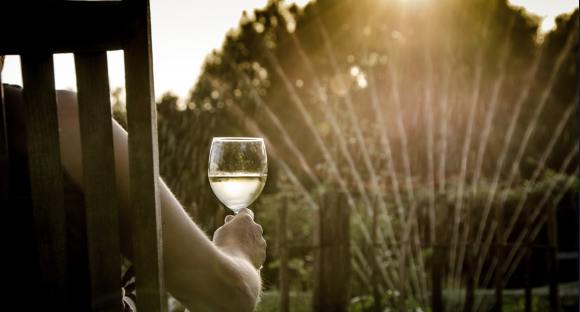 Additionally the bright light may attract even more bugs than before and the collection tray will be full after 1h. That's why I would rely on mosquito granules or propane traps if you want to keep your yard mosquito-free.
There are also some great natural tools out there to keep your property clean. Those products usually only harm mosquitoes and gnats but not beneficial insects like bees or ladybugs.
Conclusion
Use this mosquito killer indoors and you won't have much to complain. Aspectek Bug Zapper is one of the most effective and quickest ways to get rid of mosquitoes and other nasty bugs in your house.
Although there are some small downsides like the sound the good greatly outweighs the bad.
You can rely on this device to keep your rooms free from annoying insects without bothering you too much.
Besides cleaning the collection tray from time to time it's basically set and forget.
In this price range I have yet to find a more convenient solution that is chemical free and as effective as this excellent bug zapper.
AspecteK Bug Zapper
Summary: This insect killer is a great choice if you want to get rid of bugs and mosquitoes in your home. It effectively roasts everything that is flying and annoying.

Hi! My name is Mark and I'm an outdoor freak.
Visiting many exotic places around the world allowed me to gain some knowledge about effective mosquito control. That's why I decided to start this site and give you in-depth reviews regarding the best repellents and traps.
And yes, you may call me Mosquito Mark.